Cored Wire Injection Technology
As an expanding and fully integrated organisation, Almat Asia Sdn Bhd is dedicated to produce world class quality cored wire and wire feeding equipment. We offer reliable, easy to maintain and user friendly operated cored wire injection machines that come in choices of one, two and four strand models to best suit your operation requirements. The capabilities of our cored wire injection machine include but are not limited to:
Fit wires bearing diameters of 5 to 20 millimeters
Suit cored wire coils that are used through horizontal or vertical axis
Strong and sturdy frame design made up of heavy duty components
Make it operational in local and remote mode
Come with a comprehensive communication interface that enables
easy data exchange with computers
Technical Data

Feeding speed
0 – 420 m/min
Motor
2 x 9KW – two strands or

4 x 9KW – four strands

Electrical protection
IP55/IP54
Power supply
AC 380/400/415V, 50/60 Hz

Air pressure: 0.5 – 0.8 MPa

Weight
1300 Kg – two strands

1900 Kg – four strands

Dimension
L1300 x W880 x H1400mm – two strands

L1300 x W880 x H2400mm – four strands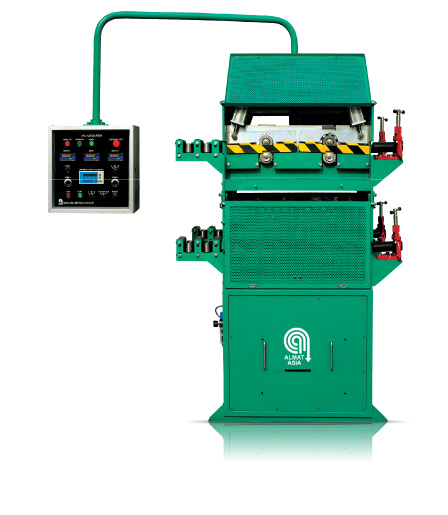 Optional Requirements
To meet the demands of a wide customer base, we are able to accommodate individual requests for:
i. Remote control console
ii. Extractable guide pipe
iii. Electrically controlled trolley
OPERATING HOURS
---
Monday-Friday : 8:00 - 17:00  

Saturday : 8:00 - 12:00
HEADQUARTERS
---
7, Jalan Juruukur U1/19, Seksyen U1, Hicom-Glenmarie Industrial Park, 40150 Shah Alam, Selangor, Malaysia.